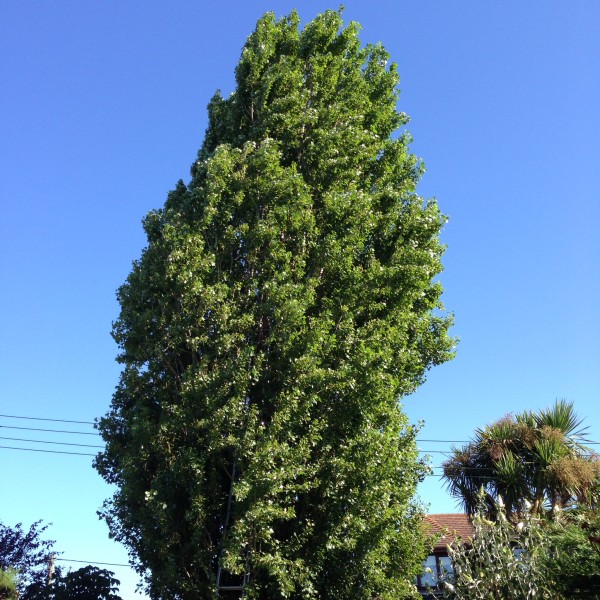 Project Overview – In Progress

This project was undertaken at a private residence.
The Lombardy Poplar (Populus nigra var italica) had reached a height of over 24metres and was in need of a reduction in height. 
The reason for the works to be carried out was to allow more sunlight into the gardens surrounding the tree.
This project was undertaken at a private residence. In order to minimise any risk to safety for the works team as well as to the general public, the work was completed inside cordoned-off areas, and with the use of correct signage, the public were made aware of the works being carried out.
To arrange for a free consultation, please either;
Call 01268 565 030 or 07866 872 992 or
Click Here to Email us direct or
Click Here to submit your enquiry online
Whether it's advice on a plant or tree problem, or your garden needs a complete transformation, we can arrange a convenient time to discuss your requirements.
The initial visit will be followed by a written specification and costing for the work to be carried out. Upon acceptance of this quotation, the works will be arranged to be carried out on a suitable date for you.