[full_width_section bg_pos="Left Top" bg_repeat="No-Repeat" text_color="Dark" image_url="" top_padding="" bottom_padding="" background_color="#ffffff"]
[one_third]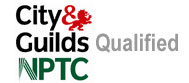 [/one_third]
[two_thirds]
[divider line_type="No Line" custom_height="9″]
Welcome to Carringtons
[divider line_type="Full Width Line" custom_height="3″]
Established since 2003, Carringtons Tree Surgery and Landscapes have successfully undertaken commercial and private projects throughout Essex.
If you require work high up in the tree canopies, down at ground level, or anywhere in between, Carringtons Tree Surgery and Landscapes provides a professional service for all of your gardening needs.
Whether you are seeking a complete renovation to your outdoor living space or require solutions to any aspect of your garden, Carringtons can provide a wealth of ideas, expertise and a commitment to satisfy the clients requirements.
Carringtons encompass all aspects of tree surgery, adhering to BS3998:2010 Recommendations for Tree Work.
Safety is of paramount importance with the correct PPE/PPC always used and ensuring best practice is carried out at all times.
From garden clearance to a full landscaping service, upon initial contact, every enquiry will result in a face to face meeting at the clients convenience and a free quote will be provided within a short period of time. This verbal quote will be backed up with a written quote and should a design be required, this professional service is offered at a competitive rate.
Prior to any work being carried out, the relevant risk assessments and method statements will be prepared (available on request). Upon arrival to carry out the required work, Nigel or one of his qualified team will prepare a site specific risk assessment in order to identify any hazards which may have occurred in the interim period from the initial visit. All personnel and the client will be informed of the work processes.
All relevant health and safety documentation will be completed, in order to protect the working personnel but also for the general public and to reduce the possibility of damage to property.
Carringtons are a registered Waste Carrier for virgin wood as well as garden clearance materials. The company is committed to working in harmony with the environment whether recycling green waste, avoiding disruption to birds and wildlife in their nesting season or using renewable sources for materials in landscaping projects.
[/two_thirds]
[/full_width_section]