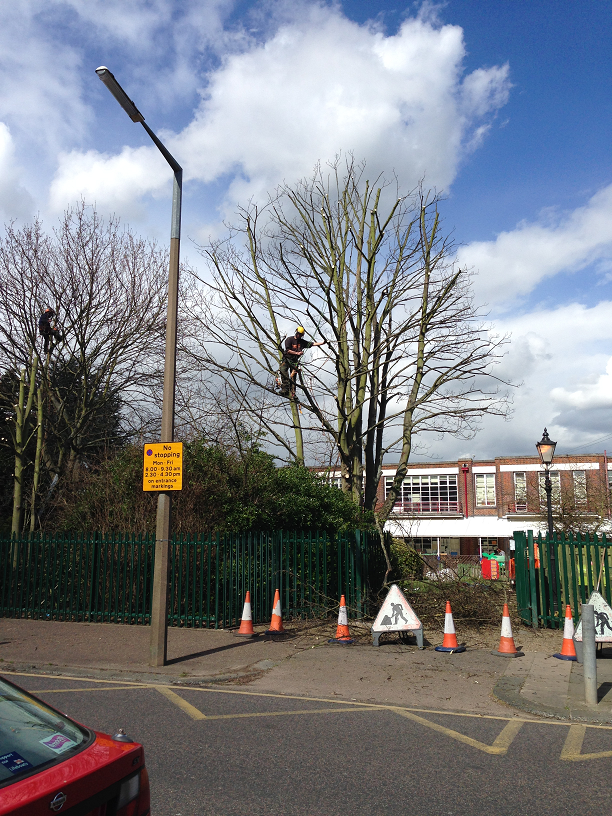 Project Overview – In Progress

This project was undertaken at a school located in Leigh on Sea, Essex.  Numerous trees including Bay, Cherry, Elder, Sycamore and Apple and shrubs including Cotoneaster and Viburnum all required crown reduction and some had their crowns raised.  Congested crowns were cleared of any dead, diseased or damaged limbs permitting better aeration in the crown.
This tree surgery works was undertaken using chainsaw and silky saws.
Crown reduction
Crown raise
To arrange for a free consultation, please either;
Call 01268 565 030 or 07866 872 992 or
Click Here to Email us direct or
Click Here to submit your enquiry online
Whether it's advice on a plant or tree problem, we can arrange a convenient time to discuss your requirements.
The initial visit will be followed by a written specification and costing for the work to be carried out. Upon acceptance of this quotation, the works will be arranged to be carried out on a suitable date for you.